While exoskeleton suits have been gaining notoriety in the industrial and manufacturing space to help workers perform repetitive movements without injury, they can also take the form of clinical robotics for rehabilitation. Paraplegics who have been told they will never walk again are staring that diagnosis in the face and resolving to get up out of their wheelchairs with the help of an exoskeleton suit.
Wearable robotic exoskeletons and bionic suits are giving patients with paraplegia, as well as patients who have experienced stroke and brain injury, new hope. Years of research into practical real-world applications are now coming to fruition as these exosuits are being used in more and more rehab facilities.
While some exoskeletons have long been used as an assistive device for those with paralysis, providing 100 percent of the power needed to walk, breakthroughs such as EksoNR by Ekso Bionics is one of the first rehab tools physical therapists can use to challenge their patients to make progress. It requires active participation, which is known to drive brain plasticity. This is the first exoskeleton FDA-cleared for acquired brain injury (ABI).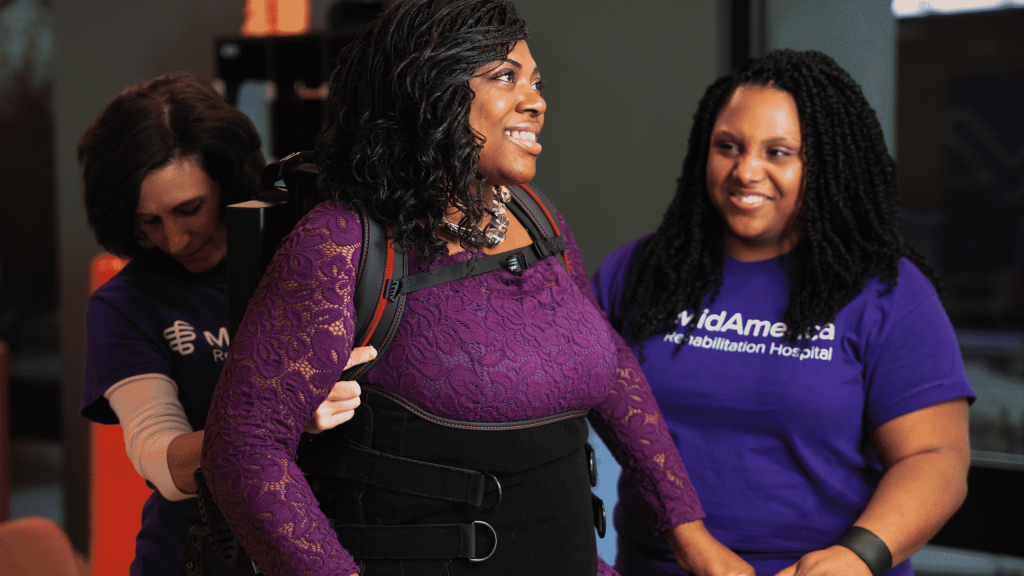 EksoNR does this by promoting proper posture and a natural gait, so that therapists may focus on treatment. It's an ideal solution for patients who have experienced ABI and stroke who are just beginning to walk, thanks to its high, rigid back and various progressive modes. It not only improves patient gait speed, it improves functional balance and walking distance outside of the device.
But even more than that, these suits are prolonging life. When patients are up and moving, rather than inactive in a bed or wheelchair, they're being active, improving their overall health and enhancing their quality of life – not just for themselves but for their kids, spouses, and other family members.
Bionic exoskeleton suits represent another step – quite literally — for robotics and wearable technology that can help paraplegics and other mobility challenged patients now and in the future.
How We're Making Strides at Ekso Bionics
Ekso Bionics is a leader in the manufacture and application of exoskeleton suits for rehabilitation. In fact, we develop disruptive clinical robotics to address the loss of cognition and mobility, helping thousands of patients take more than 130 million steps thanks to technologies like EksoNR.
EksoNR, designed to assist patients in standing and walking during rehabilitation, aids clinicians in providing the necessary support to a patient's legs. In turn, this device promotes correct movement patterns through all steps of recovery, challenging patients as they progress towards their goal of standing and walking again. In essence, these suits re-teach the brain and muscles how to properly walk again.
In a similar fashion, EksoUE assists a patient's affected shoulder and arm throughout clinical rehabilitation. This was engineered for patients who suffer from upper extremity weakness or paralysis so they can recover endurance, strength, and range of motion.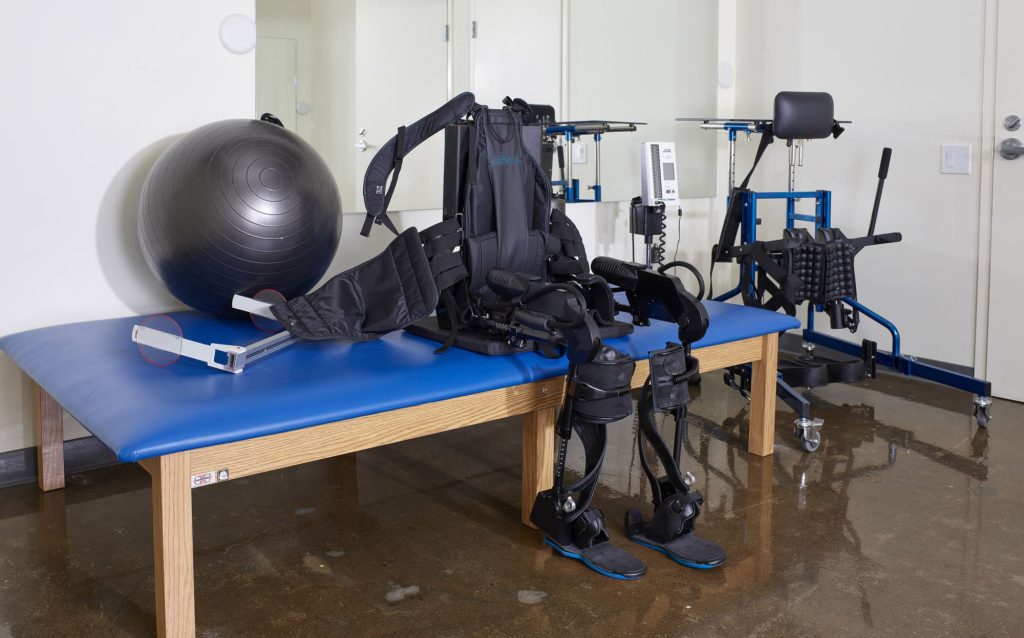 How it Works
We can only speak for ourselves here at Ekso, but here's what our EksoNR technology offers:
Data Capture: Session-specific walking times, distances, and symmetry data are saved to a secure, cloud-based dashboard for analytics.
Posture Support: Bearing their own weight with proper postural alignment, patients can maximize treatment time.
Clinician Control: Modify assistance levels and specify training targets in real-time for each leg based on patient goals and feedback.
SmartAssist Software: Customized motor support for varying impairment levels in both swing and stance walking phases, from patient-initiated movement to full assistance.
Adaptive Gait Training: Sensors and software monitor and regulate leg movement to reduce compensatory gait patterns.
Pre-Ambulatory Tools: PreGait is a suite of programs to help patients weight shift, balance, squat, and step in place prior to walking.
Contact Ekso Bionics
Ekso is the most widely-studied exoskeleton for rehabilitation, with more than 1,800 patients participating in more than 100 investigator-led clinical studies. Learn how Ekso Bionics enhances patient experiences and functional outcomes across all levels of care. Contact us at 510-984-1761.