Exoskeleton companies like Ekso Bionics are making huge strides in the worker safety and productivity space with suits that can make workers safer on the manufacturing or factory floor. These exosuits are becoming more and more common as mobility and cost concerns become less and less of an issue.
Manufacturing industries are increasingly turning to exoskeletons to ensure their workers perform tasks smarter, more efficiently, and in a safer manner. What was once only seen in sci-fi movies of the future, the exoskeleton is fighting its way into industry, to be sure, but also into the everyday lives consumers.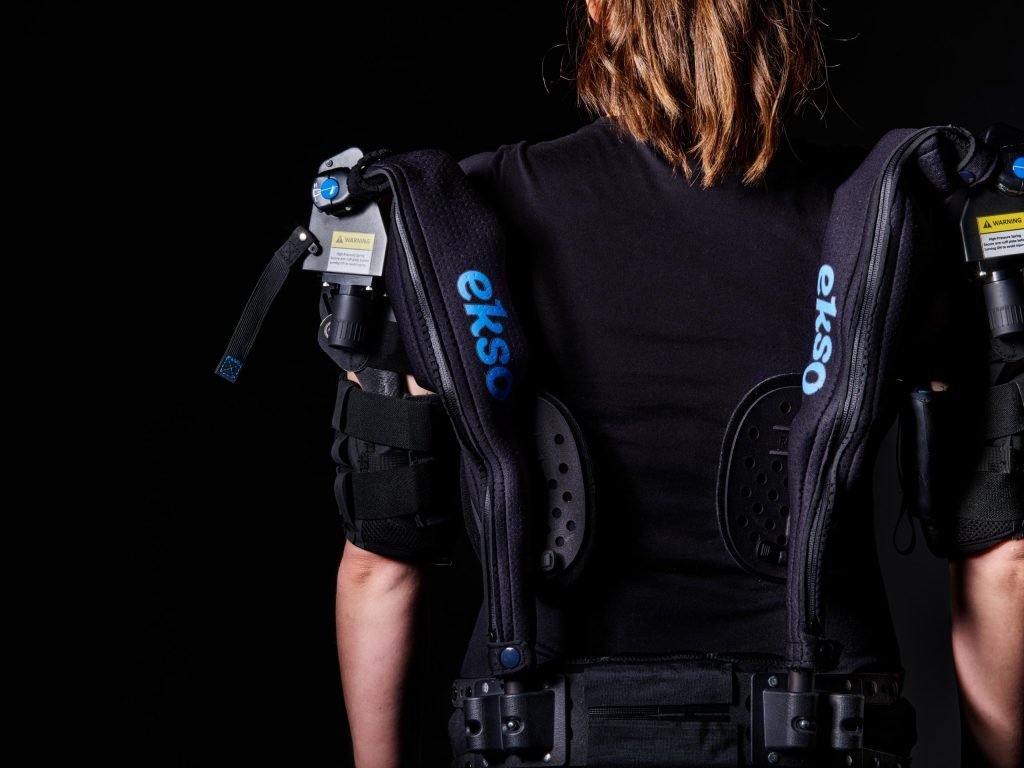 Increasing Safety With Fewer Injuries
Injuries associated with moving and lifting heavy workloads are a main concern of human resources departments, labor unions and government regulators. Up till now, Band-Aid approaches have included:
Lightening the workload
Reducing the time to move heavy items
Improving ergonomics
However, even with these in place, worker injuries are still occurring. Enter: exoskeletons – the next in a generation of game-changing solutions.
Past years have brought exoskeletons that were high-precision, wearable braces. But many recent and ground breaking advances in the field of robotics have allowed exoskeleton companies to craft intelligent solutions that remove the heavy loads off the backs of humans. Some even allow the wearer to pick up and move hundreds of pounds without stress on the body.
Many industries use exoskeletons to improve safety. The agriculture industry, for example, involves high levels of manual labor, so farmers are using exoskeletons to lighten their loads. Logistics firms, as another example, are using exoskeletons to help their workers move faster and more efficiently for fulfillment and warehousing applications.
Exoskeleton companies are creating exosuits that provide:
Full-Body Support for lifting or carrying heavy tools and materials around a site, thereby reducing strain on much of the body.
Crouching Support for tasks involving crouching or standing for long periods of time through ergonomic support.
Arm Support: There are two types — Power gloves strengthen grip and increase endurance, while arm support limbs act as a third arm, alleviating the strain of lifting and using a heavy tool by making it basically weightless.
Back Support that uses the correct posture and lifting techniques every time, alleviating pressure and preventing straining.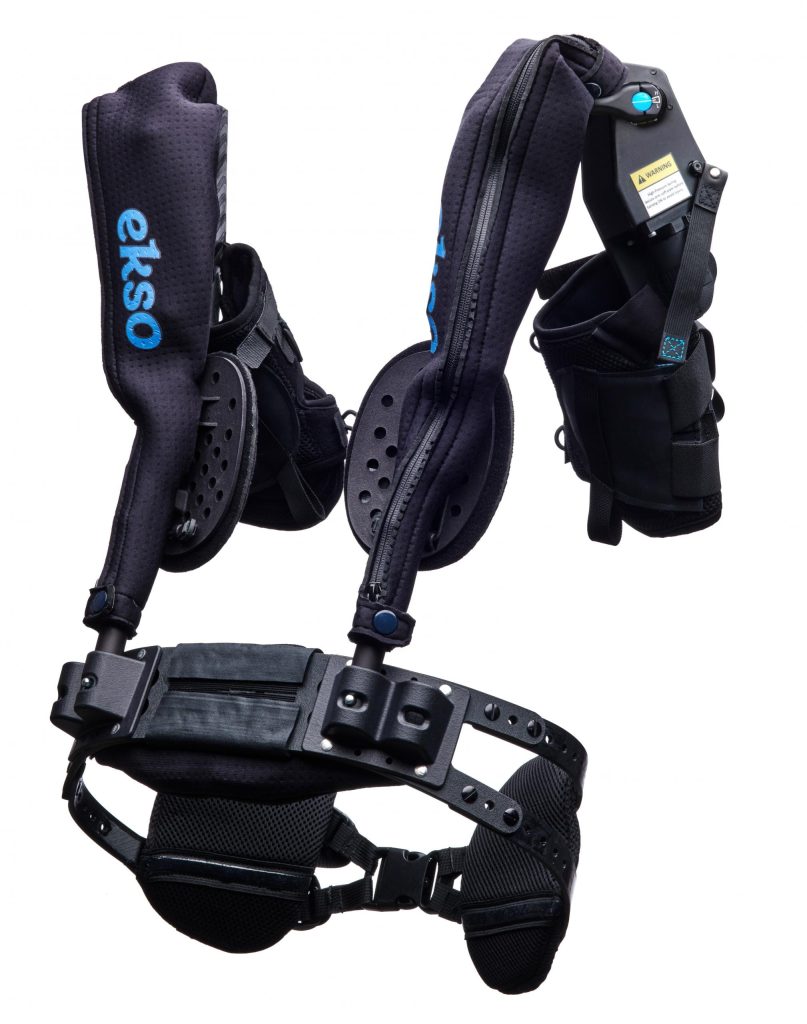 More Productivity
A growing number of warehouses, factories and construction sites are integrating exoskeleton devices into their daily operations to reduce injury, of course, but to also increase productivity. Such exoskeletons are designed to augment, restore or reinforce human performance.
According to MachineDesign, exoskeletons bring worker centrality to the factories of the future, helping to support workers and improve the quality of their working hours. Ever since the First Industrial Revolution, manufacturers have been harnessing technology to make things better, cheaper and faster. Now, with the Fourth Industrial Revolution in front of us, the focus is evolving from pure technology to the creation of humanized technology.
Assisting human workers as they perform repetitive and manual tasks is a key goal of exoskeleton companies in light of a globally-aging workforce and the fatigue associated with such manufacturing tasks. Exoskeletons — the emblem of worker centrality – are helping companies respond to this challenge in new and innovative ways.
For example, arm support exoskeletons are lightweight, breathable, and ergonomically-designed to adhere to the human body just like a second skin. As such, this wearable exoskeleton offers advanced and consistent anti-gravitational assistance during manual, repetitive and strenuous tasks. Because it moves with the wearer and effectively transfers weight away from the wearer's shoulders, it leads to a 30 percent reduction in strain on the main shoulder muscles, thereby reducing the strain of performing overhead tasks, such as assembling, drilling, operating vibrating hand tools, and retrieving products from higher shelves and conveyor lines.
The result? Reduced muscular effort, improved posture, more productivity, and improved well-being.
The Challenges of Exoskeletons
While exoskeletons allow for enhanced ability, mobility has always been a particular design challenge. Powering the exoskeleton means the worker has to be tethered to some kind of power source. However, today's newer designs have lower power requirements, using only small battery units that can last for up to eight hours on one charge. In addition, batteries can be hot-swapped, with little to no downtime required.
Exoskeletons of a few years ago indeed improved the wearer's capabilities; however, they slowed down their movements. Workers had to be trained on how they could get the exoskeleton to move as they wanted it to. Today, predictive algorithms and artificial intelligence (AI) now mean there's no latency between the movements of the worker and the response of the exoskeleton. The result? Exoskeletons can function intuitively in real-time depending on the movements of the user, just about eliminating the learning curve, says Control Engineering.
Contact Ekso Bionics
Interested to learn how exoskeleton companies like Ekso Bionics are helping factories and warehouses improve worker safety and performance? Just contact us at 510-984-1761 or request a free demo online.